Asset Protection Products
Byerly RV wants to help you protect your RV. We offer protection products for the interior of your RV (MicrobeRepel), exterior of your RV (Exterior Shield), tires (Multi-Seal), and even the financial protection of your asset (Compass Gap) See below for details, or contact finance@byerlyrv.com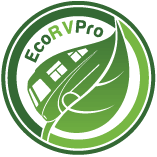 MicrobeRepel™
The Science
Our environmentally friendly nanotechnology MicrobeRepel™ system is both a disinfectant treatment coupled with a permanent protection of the treated surfaces. This type of revolutionary system is formulated to kill and protect along with providing stain and odor resistance.
Dramatically reduces the growth of germs on surfaces
Stains clean up easier
Eliminated odors
What are the features and benefits?
99.99% effective against a broad spectrum of microorganisms, including strep, influenza, e.coli, salmonella, H1N1, MRSA and NOROVIRUS.
Destroys microorganisms by attacking and physically piercing (disrupting) the cell membrane.
Mechanical action eliminates the need for poisons.
Helps control mold, mildew and allergens.
Remains permanently affixed to the surface, providing unsurpassed durability.
Bonds to virtually all materials and surfaces both painted and unpainted.
Does not rub-off or migrate onto the skin or into the environment.
Unlike common leaching materials, does not setup an environment that encourages the development of resistive organisms ("super bugs").
On-going laboratory and field support.
Accepted, registered and used worldwide.
Extremely cost effective compared to other temporary solutions.
Safe Proven Technology
Prevents stains from setting into surfaces making clean up much easier
Proven effective at reducing odors in over thirty years of product and building applications.
How is MicrobeRepel™ different?
Its highly durable, permanent bond characteristics, eliminates the need for reapplication.
It uses no poisons. It's mode of antimicrobial defense is "physical" disruption of cell wall integrity coupled with a positively charged Nano-particle (Nitrogen) which "electrocutes" harmful microbes on contact.
It is non-toxic, non-flammable and non-hazardous.
It is Safe for adults, children and pets
---
Exterior Shield™
Powerful Product, Environmentally Safe!
Increases exterior surface protection & reduces damage from environmental hazards
Superior resistance from damage caused by oxidation, hard water etching, chrome water spotting, insects (including Love Bugs), bird drops, tree sap, accidental paint overspray, road de-icing agents, road salt, acid rain, industrial fallout, and weather induced fading.
Heat tested to over 500 degrees F ( many exterior protection products emulsify below 200 degrees F )
---
Windshield Protection +
Windshield+ is an eco-friendly solution that protects the exterior windshield of the vehicle from rock and chip damage. The Windshield+ Product Application is sold as a stand-alone product.
Windshield+ is laboratory tested to stop or reduce rock chip damage.
Features & Benefits
Significantly improves water repellency.
Increases resistance to rock chip marring and dramatically reduces size of rock chip damage.
Third-party laboratory testing with unprecedented performance results.
Offered as a standalone dealer applied product or added as an optional package.
---
Certified Clean
EcoRVPro™ addresses the consumers' growing concerns about microbes and germs with MicrobeRepel™. and their desire for hassle-free appearance protection with ExteriorShield™. Both revolutionary products are eco- friendly with powerful performance benefits lasting the duration of the 5 year limited warranty.

Certified Clean raises the standards for new and pre-owned RVs. An RV with the Certified Clean Seal displayed in the window will help give your customer the confidence they are purchasing a "Clean" vehicle. An RV ready to withstand the harmful exterior appearance effects of the environment and the interior exposure to microbes, germs and stains. Your customers will breathe easier knowing the interior cabin (where we track the world in with us), the cargo area and the ventilation system are protected from common threats like mold/mildew and increasing threats like MRSA and the Flu.

A pre-owned RV can be restored to Certified Clean, with MicrobeRepel™, eliminating the microbes (including mold and mildew) that cause odors and stains; and removing the germs that cause bacteria and viruses left by the previous owners.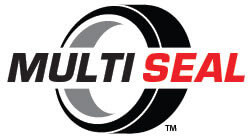 Increasing return on investment through longer tire life
The name of the game is prevention. MULTI SEAL's 21st century formula works inside your tires filling holes and punctures instantly. Fewer leaks mean fewer flats and longer lasting tires. The result is less money spent on new tires, retreads and damaged wheels — and a higher ROI for your rolling stock.

Prevention also means keeping all tires properly inflated to avoid lower performance and decreased tire life. MULTI SEAL tire sealants combined with a regular tire maintenance program can result in a dramatic economic savings.
Serious about safety. Adding tire sealants to your safety strategy.
There is a great deal riding on your tires – people, vehicles, equipment and cargo all depending on the safe, reliable performance of your tires. MULTI SEAL tire sealants protect your fleets, helping reduce your exposure to dangerous, unsafe operations on the highways or on the job site. MULTI SEAL offers the highest level of puncture and leak protection available.
Proven over millions of miles with truck fleets and the world's harshest on-road and off-road conditions, MULTI SEAL prevents up to 95% of tire failures from punctures and under-inflation.
Compass GAP is a Guaranteed Asset Protection program administered by American Guardian. If your vehicle is totaled or stolen, your vehicle may be worth less than what you owe on the vehicle loan at the time of the loss. Compass GAP helps protect you in situations like this.
What is GAP?
G.A.P. stands for Guaranteed Asset Protection. During the first few years of ownership, the probability of the actual cash value of your vehicle being worth less than the loan payoff is high. If your car was deemed a total loss, the "GAP" could translate into thousands of dollars still owed after your insurance company paid the actual cash value of the vehicle.





Guaranteed Asset Protection (GAP) covers the difference between the actual cash value of your vehicle and the amount of the loan at the time it was stolen or totaled in an accident.

Administration

Compass GAP is administered exclusively by American Guardian Warranty Services, Inc., an A+ rated member of the Better Business Bureau.