Byerly RV is open for business but not just at the dealership location in Eureka, MO. There are many ways to connect with Byerly RV for all of your RV needs.  Do you have questions about RV Parts and Accessories, have you been online shopping for RVs or for RV Parts, have questions about RV Rental or RV Service?  There are tons of ways to connect with Byerly RV without leaving the house.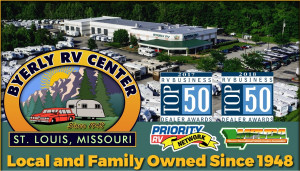 TEXT US
You can text us through the website.  All of our departments, RV Sales, RV Parts, RV Service, and RV Rental are available using the website.  Just click the Green TEXT US button in the bottom right corner of the page.  From there you can select Sales, Parts, Service or Rental, input your name, number and question, and your message will be sent to the appropriate department.  We can answer your question right by just texting you back on your phone!  Need to send pictures of a part or RV, you can do that through the text!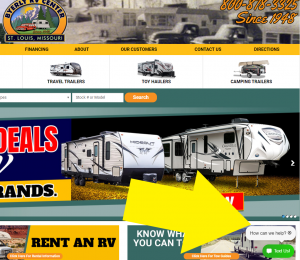 EMAIL
You can our departments through the website "Contact Us" page, or you can email each department individually with these addresses:
sales@byerlyrv.com
parts@byerlyrv.com
service@byerlyrv.com
rentals@byerlrv.com
CALL US
Have a direct question we can help with?  Here's our direct department lines:
RV Sales – 636-938-2000
RV Service – 6360938-2020
RV Parts – 636-938-2010
RV Rentals – 636-938-2018
VIDEO
If you haven't visited our YouTube Page, be sure to check out all of our helpful videos on both products and services.  We're building new content all of the time and you can review our catalog of videos at any time.
FACEBOOK
We constantly update our Facebook page with content including our blogs, videos, Facebook live and more!  Contact us via direct message or just sign in to watch a Facebook Live Stream if you have a chance.
BLOG
Speaking of our blog updates.  Visit our blog here for a ton of great information and Byerly RV History.
So give us a call, text, email or just check out our content on the website, Facebook or YouTube.
Byerly RV, in Eureka, Missouri is the Priority dealer for the St. Louis, MO market. Byerly is a family owned company which was founded in 1948. Byerly RV is St. Louis's only Top 50 rated RV dealer for the past 3 years!  Byerly is truly the Center of the RV World.
295 E 5th St
Eureka, MO
636-938-2000