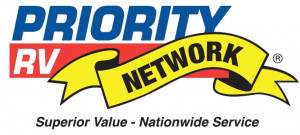 Is there a National RV Service network?  For customers of Priority RV dealers, there is.  Priority RV Network is a unique group of the top privately owned RV dealers in the country.  People who purchase from Priority Dealers, and are traveling over 100 miles from their home, are entitled to emergency first in line service at any Priority RV Network dealer.
Buying an RV can be a kind of investment, although the returns are mostly intangible; they include fun, family adventures, exploring and creating memories. To the first time buyer all RVs can look alike; but like quality and reputation, the challenge is to find the right balance.
Successful dealers have been able to find this balance. The most popular and respected brands usually are represented by longtime established dealers. But there is no shortage of brand names to go around. When the RV business rebounds everybody wants to be an RV dealer. But successful RV dealers have also learned that sales are only one element of the equation.
Successful dealers invest in people and facilities to serve their customers after the sale. This builds repeat business. The top tier of dealers in America are focused on efforts that promote the entire industry, not just their own businesses. Most local dealers, like Byerly RV, are members of the local, state and national associations, which promote education, regulations and events to assure customer satisfaction and a positive image.

Priority RV Network* is nationwide group of the top RV dealers in the country. Priority RV is a network of over a hundred locations dedicated to offer priority national rv service to its members' customers while they are on the road. As a group they sell more RVs than any other collection of dealers, even the ones that spend so much more on advertising. Priority RV Network is the quiet one who doesn't spend money on advertising, but just takes care of customers. The network is a corporation owned by independent dealers organized to serve as well as sell.
Members are invited to join the network based upon performance and reputation. Usually only one dealer is selected in a major market area. Byerly RV, in Eureka, Missouri is the Priority dealer for the St. Louis, MO market. Byerly is a family owned company which was founded in 1948. Consistently, the number one motorhome dealer and frequently one or two in towable sales, Byerly is truly the Center of the RV World.
Check out at www.byerlyrv.com and www.priorityrvnetwork.com.