There's something truly liberating about the open road. For many, it's a calling—a beckoning to explore, to seek adventure, and to have stories that last a lifetime. And for those who have a passion for motorized toys like dirt bikes, ATVs, or even jet skis, combining road trips with adrenaline-pumping activities is the ultimate dream. This is where toy haulers come into play. The Forest River Wildwood FSX 260RT is one such beauty that strikes the perfect balance between adventure and luxury. Let's dive deeper into this model and discover why it stands out in the market.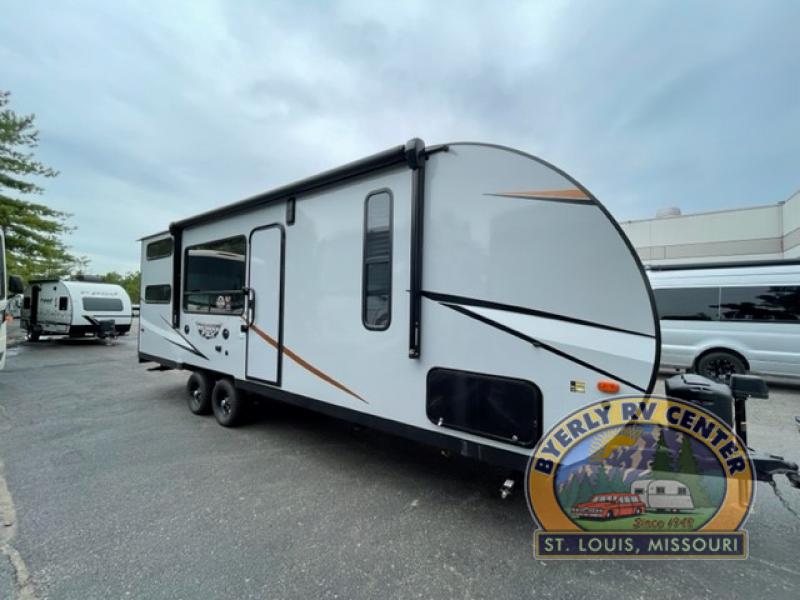 1. Space and Design
The Wildwood FSX 260RT, as the name suggests, is a travel trailer designed with toy enthusiasts in mind. The rear of this model opens up to a spacious garage that can fit your toys. This garage, once empty, can also double as a living or sleeping space, offering versatility depending on your needs.
2. Features and Amenities
Beyond the hauling space, the FSX 260RT is packed with amenities that ensure comfort:
Kitchen: Complete with modern appliances, the kitchen space is designed for campers who enjoy a touch of home cooking while on the road.
Bathroom: The full-size bathroom ensures you don't have to compromise on personal hygiene while adventuring.
Living Area: The cozy living area offers a space to relax after a day of activity.
Sleeping Quarters: With a comfortable bedroom, you can get a good night's sleep to recharge for the next day.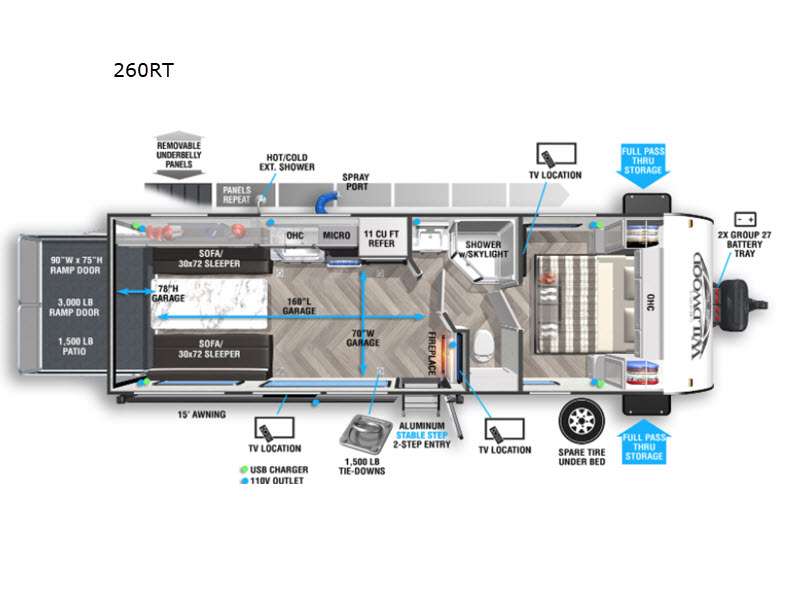 3. Durability and Construction
Forest River is known for its durable designs, and the Wildwood FSX 260RT is no exception. The structure is sturdy, made to withstand the rigors of both the road and rough terrains. The exterior is sleek and aerodynamic, ensuring efficient towing.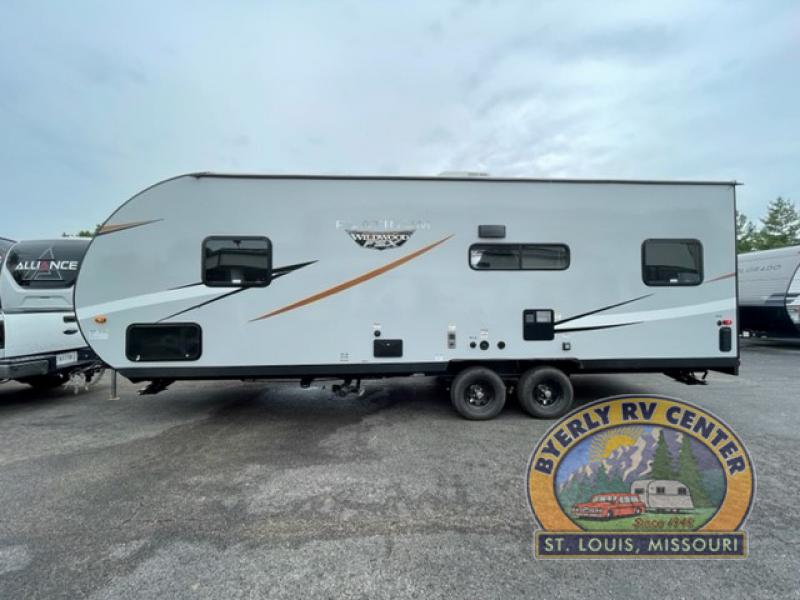 4. Additional Features
One of the standout features of this toy hauler is the patio setup. Once your toys are unloaded, the back ramp can be set up as a patio, complete with railings, giving you additional outdoor living space. This is perfect for those who enjoy al fresco dinners or simply want to soak in the surroundings.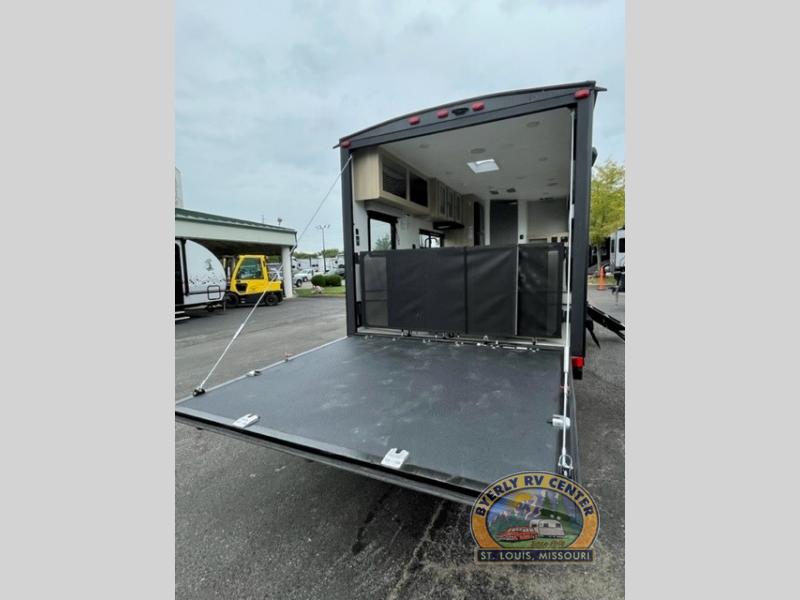 5. Size and Weight
For all the features it offers, the Wildwood FSX 260RT is surprisingly lightweight and compact, making it accessible to a broader range of towing vehicles. This is great for those who don't own heavy-duty trucks but still want the luxury of a toy hauler.
Conclusion
The Forest River Wildwood FSX 260RT toy hauler is the epitome of blending adventure with comfort. It offers the freedom to take your favorite toys on the road while not compromising on the luxuries of home. Whether you're a dirt bike enthusiast, a jet ski lover, or simply someone who enjoys the best of both worlds—adventure and relaxation—this toy hauler might just be the perfect companion for your journeys.
Note: Before making any purchasing decisions, it's essential to physically check the model or consult with the brand or dealers for the most updated specifications and features.
STAY CONNECTED FOR MORE RV TIPS, TRICKS, AND HELPFUL INFORMATION:
Byerly RV Website
Facebook
Instagram
Twitter
TikTok
Byerly RV, in Eureka, Missouri is the Priority RV Network dealer for the St. Louis, MO market. Byerly is a family owned company which was founded in 1948. Byerly RV is St. Louis's only Top 50 rated RV dealer from 2017-2022!  Byerly is truly the Center of the RV World.
CONTACT US:
833-210-7565
295 East 5th St
Eureka MO, 63025