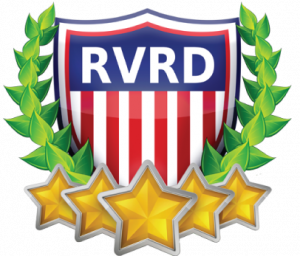 Byerly RV in Eureka, MO is proud to be a member of the RVRD Network, the authority in RV Rental.  Whether you are looking for motorhome rental or trailer rental, RVRD dealers bring the highest quality products and best customer service to a growing national network.
In 2016 a group of RV Rental dealers recognized the need to create a network of top tier rental dealers providing a quality experience for the domestic and international rental customer. By joining forces, these rental dealers created RVRD.org to raise the bar on customer satisfaction with member dealers achieving some of the highest customer satisfaction ratings in their market. Since its inception, RVRD has grown to more than 22 locations across the U.S.with a rental fleet of over 850 units and has become the authority in RV rental.
Renting an RV for the first time can be both exciting and a bit scary. That's why RVRD.org, as the authority in RV Rental, set out to create the an informational site to give customers more information to get them ready for the ultimate RV experience.  This includes the 5-Star rating system for RV Rental Dealers, an FAQ with the ultimate list of tips for first time RV renters so that you can ease any worries knowing you've properly prepared for your trip, and a blog highlighting tips and tricks for the RV renter.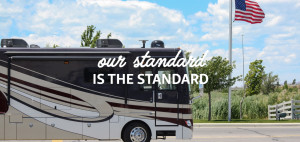 When it comes to renting an RV, being concerned with how new the rental motorhome or rental trailer is shouldn't be a concern you have to worry about. However, many national companies have units that are more than 10 years old, which is fine if you are aware of the risks. Older RVs could have issues that aren't necessarily easy to spot. The first thing you should know when renting an RV is that newer is always better! When you are renting an old RV just to save some money, it could end up costing you more in the long run. With a newer RV, you can be sure that everything is up to standards and give you peace of mind that we all crave when we are renting an RV!  RVRD members are required to keep newer fleets in order to give customers the best possible experience.  That dedication to a quality and experience is why RVRD dealers are the authority in RV rental.
In addition to RVRD.org, RoamAWAY.com is an online website of RVRD members who meet the highest standards. It is designed for rental customers looking to rent from the best local rental dealers in their markets with the benefits of national support and integrity.
Come to Byerly RV in St. Louis, MO to explore an RV Rental and see why the RVRD network selected Byerly RV as their representative for motorhome rental and trailer rental in Missouri.