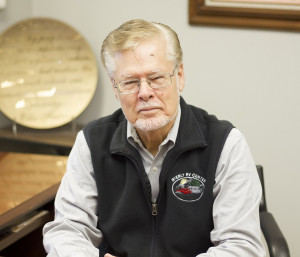 Russ Patton of Byerly RV Center passed unexpectedly Monday, August 10, 2021.  Russ grew up in Kirkwood and graduated from KHS in 1962.  He attended MacMurray College in Jacksonville, Illinois before serving in the US Marine Corps during the Vietnam War as an M-50 Ontos Mechanic.  He was in Hue City during the Tet Offensive and left the Marine Corps with the rank of Sergeant.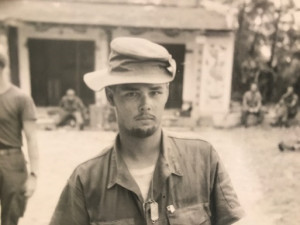 After his service he briefly lived in San Clemente, CA before co-founding a travel trailer company, Intrepid Inc., in Elkhart, Indiana.  Russ returned to St. Louis in the early 1970's, graduated from Washington University in St. Louis, and worked for his father at Byerly Trailer in Des Peres and Manchester, MO.  During this time Russ established a stand-alone RV parts store, Accessory Headquarters, which sold to retail consumers and was a distributor for many local RV dealers.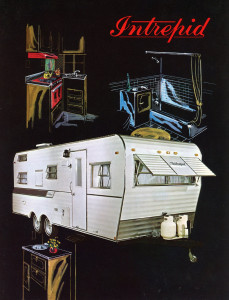 Russ purchased Byerly from his father in the 1980's and built the dealership's name throughout the St. Louis area and beyond with a series of radio commercials he wrote and narrated, plus numerous Outpost Magazine articles and stories he penned which celebrated the RV lifestyle and the adventure it offered customers. And yes, he married "that redhead", Adrienne, in 1975, whom he met at Wash U.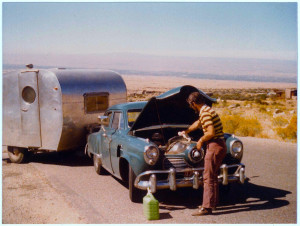 In 1999, Russ moved Byerly RV to a state-of-the-art facility in Eureka, MO, where he commissioned the murals that capture famous American landscapes which adorn the dealership's walls. "Russ had an immense impact on the RV industry and RVDA," said RVDA President Phil Ingrassia.  "He was a tireless advocate for improving customer service and helped shaped the education programs dealers have access to today through his work on the RV Learning Center Board of Directors."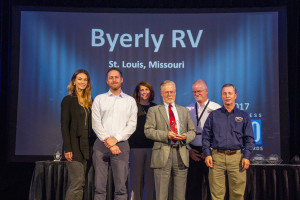 Russ served on the board and as President of Missouri RVDA, and as a board member and President of Midwest Gateway RVDA. He served on the Board of Directors for the Mike Molino RV Learning Center from 2013-2017.  In August of 2020, Russ officially retired and sold Byerly RV to his son, Warren, who had been General Manager since 2015.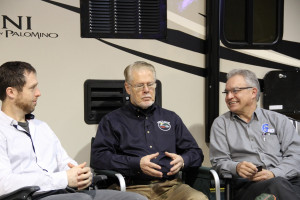 Russ received an Honorary Doctorate from MacMurray College and served on the MacMurray Board of Trustees. He was a Rotarian who was actively involved in the international exchange program for students.  Russ also was an avid traveler and adventurer who had been to five continents and embarked on numerous excursions to Mayan and Aztec historical sites.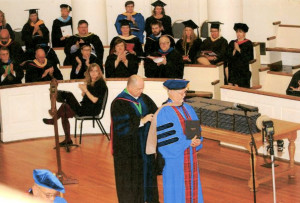 He was a philosopher who always had the words and advice you didn't know you needed; a comedian and practical joker whom you never suspected; a wordsmith who never stopped writing stories and letters; and a leader who influenced many organizations with his eminently calm demeanor. Most of all he was a great father, and beloved grandfather for this granddaughter, Moira.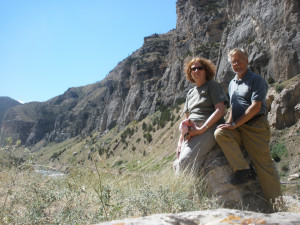 Russ Patton is survived by his wife, Adrienne; his son, Warren; daughter-in-law Sarah; granddaughter, Moira; his siblings Marcia Lee(David), Pete Patton(Phyllis), Frances Smith(Jay), Guy Patton(Sandy); and many nieces and nephews.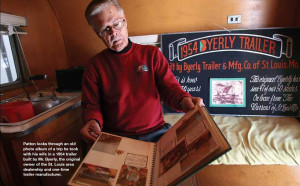 There will be a public visitation and celebration of life on Saturday August 28 at Bopp Chapel, 10610 Manchester Road Kirkwood, MO from 12:00-4:00pm.  (www.boppchapel.com)
In lieu of flowers memorial contributions are appreciated in Russ Patton's name to either the Kirkwood Rotary Club, Inc. P.O. Box 220533, Kirkwood, MO 63122-0533 (The Kirkwood Rotary Club will combine all donations into one contribution in Russ's name to the Rotary World Fund), or to the MacMurray Alumni Foundation & Alumni Association PO Box 47 Jacksonville, IL 62651.