For those who believe that travel should be an extension of the comforts of home, the Keystone RV Passport SL series offers a promising solution. Synonymous with "Comfort Travel Trailers," the Passport SL by Keystone is a masterclass in the blend of luxury, practicality, and design. Let's unravel the features that make the Passport SL stand out.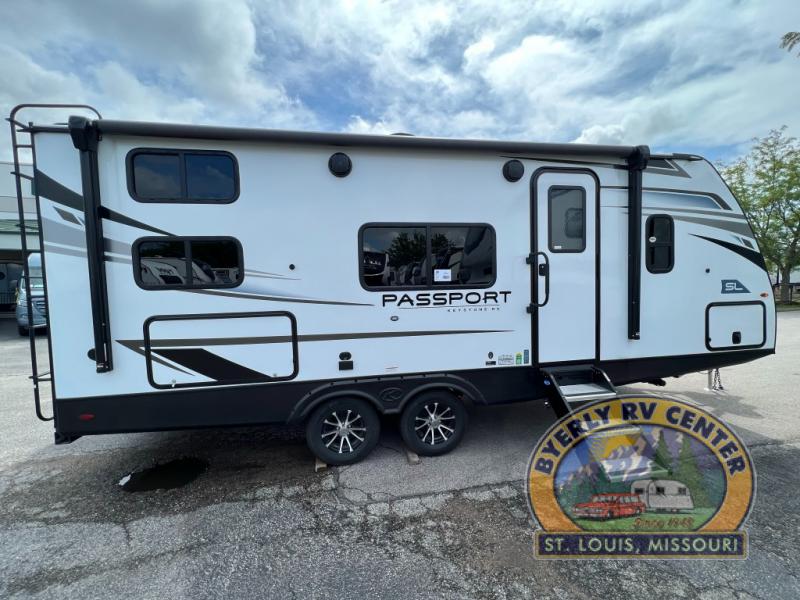 1. Light on Weight, Heavy on Features
The Passport SL trailers are true representations of Keystone's commitment to delivering efficiency. Being ultra-lightweight ensures that these trailers are easy to tow, making them compatible with many of today's SUVs and light-duty trucks. But don't let their nimble nature deceive you. Packed inside are features that rival any high-end travel trailer.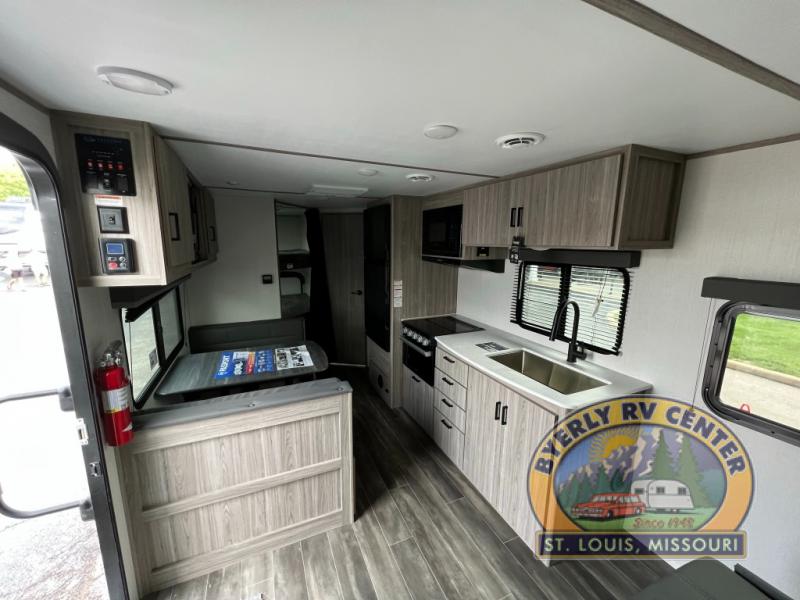 2. The Heart of Comfort: Passport SL Interiors
Keystone's meticulous approach to design is evident inside the Passport SL:
Open Concept Living: The interior layout accentuates spaciousness. Every corner and nook is utilized efficiently, ensuring that travelers can move freely and comfortably.
Extended-Season Camping: Why limit adventures to just the summers? With top-notch insulation and heating capabilities, the Passport SL encourages year-round excursions, ensuring comfort across seasons.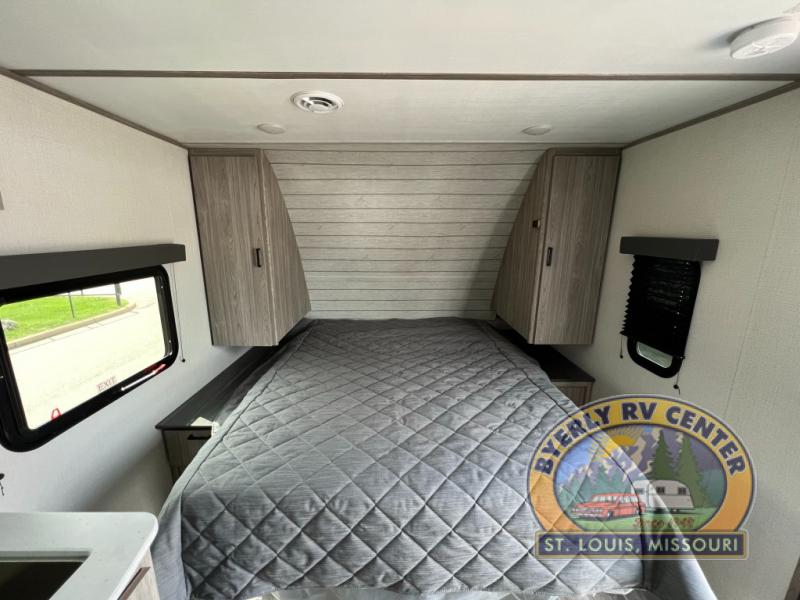 3. Crafted for the Great Outdoors
While the interiors boast of opulence, the exteriors are not left behind:
External Awning: Embrace the outdoors while being shielded from the elements. Whether it's a drizzle or the blazing sun, the awning ensures you can enjoy your surroundings in comfort.
Pass-Thru Storage: Forget the constraints of space. The thoughtfully designed pass-thru storage ensures all your essentials and equipment find a place, and are easily accessible.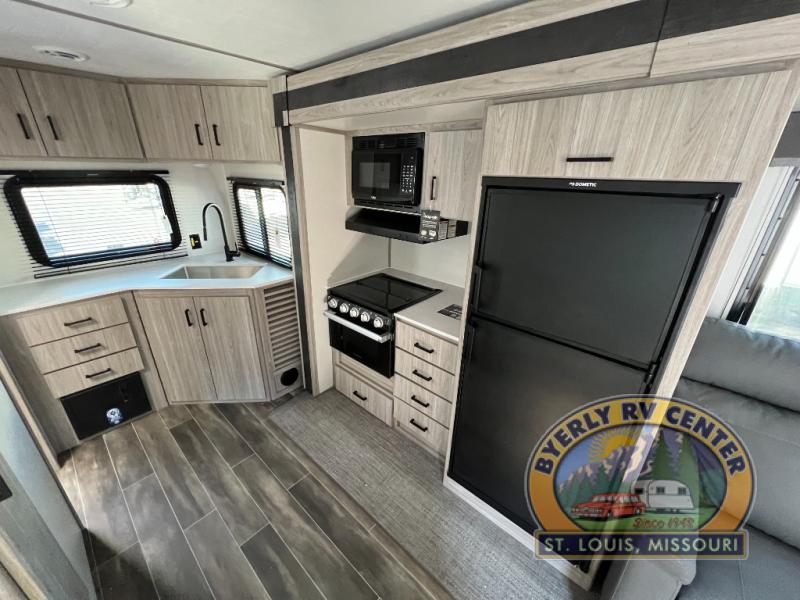 4. Built for Family and Fun
Travel is about creating memories, often with loved ones:
Multiple Floor Plans: From cozy setups for solo travelers or couples to expansive layouts perfect for families, the Passport SL series has a design for every need.
Safety First: Keystone integrates safety in its design. With features such as GFI receptacles and safety glass windows, peace of mind is ensured on every journey.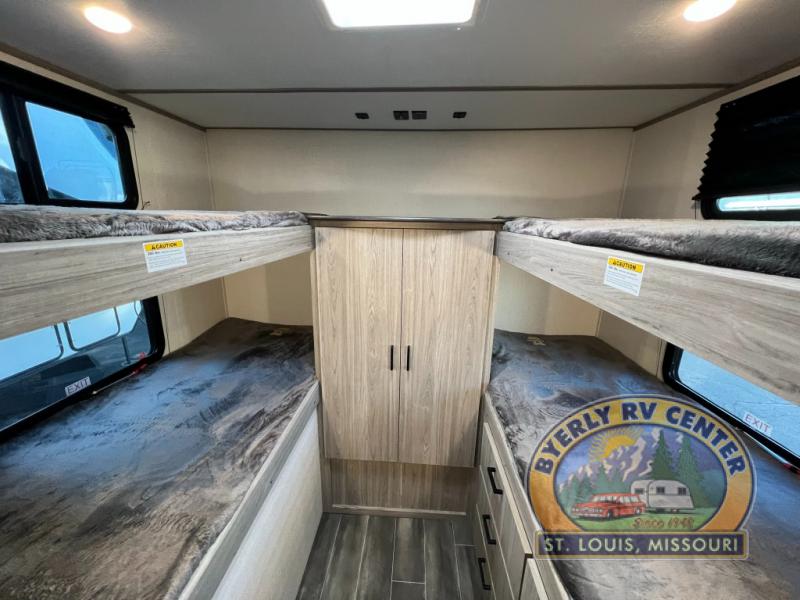 5. Keystone's Stamp of Assurance
Quality isn't just a buzzword for Keystone; it's a commitment:
3-Year Limited Structural Warranty: Owning a Passport SL is not just about the joys of travel. It's also about the confidence in a product backed by an industry-leading warranty.
Durability: With features like the fully walkable roof and off-road chassis, the Passport SL doesn't just promise longevity; it's built for it.
Conclusion
The Keystone RV Passport SL series is more than a travel trailer; it's a statement that luxury, efficiency, and adventure can coexist. It reflects the understanding that the journey can be as enriching as the destination, especially when traveled in comfort. For those seeking the ideal travel companion for their wanderlust, the Passport SL promises to be an investment in unforgettable experiences.
Prospective buyers are always encouraged to reach out to dealers or the brand directly for the latest specifications and features before making a purchase decision.
STAY CONNECTED FOR MORE RV TIPS, TRICKS, AND HELPFUL INFORMATION:
Byerly RV Website
Facebook
Instagram
Twitter
TikTok
Byerly RV, in Eureka, Missouri is the Priority RV Network dealer for the St. Louis, MO market. Byerly is a family owned company which was founded in 1948. Byerly RV is St. Louis's only Top 50 rated RV dealer from 2017-2022!  Byerly is truly the Center of the RV World.
CONTACT US:
833-210-7565
295 East 5th St
Eureka MO, 63025