Byerly RV has helped deliver the Keystone RV Experience to customers for over 2 decades.  Whether it's products like Passport travel trailers, which we've had since they were first started as a brand; Hideout travel trailers and fifth wheels, which we've carried since we traded a dealer all of our Fleetwoods for all of their Hideouts (Hornet at the time.. that's how long ago it was); even Sprinter fifth wheels and travel trailers, Keystone's first product, Byerly has been helping RVers become part of the Keystone family for a long time.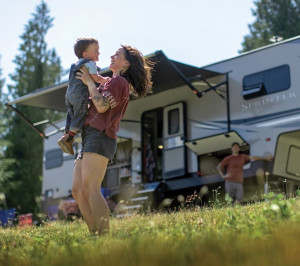 Whether you are looking for a light weight fiberglass travel trailer like Passport, the industry leader for over a decade, or a full body fifth wheel like Sprinter, the Keystone RV experience can suit your needs.  Hideout campers cover all sizes, from single axle, to lighter weight travel trailers at great prices, to full sized travel trailers with all the comforts of home, to even half ton towable 5th wheels.  Plus Keystone products are always innovating.

Byerly RV in Eureka, Missouri has been happy to be partners with Keystone and help thousands of our customers create lasting memories with the Keystone RV experience.  If you're dreaming of the best RV experience for you and your family, see why so many people that have come to Byerly RV for over 2 decades have chosen the Keystone RV experience.  Check out our great selection of Passport travel trailers, Hideout travel trailers, Hideout fifth wheels, Sprinter travel trailers, Sprinter 5th Wheels, Laredo travel trailers, and Laredo 5th Wheels.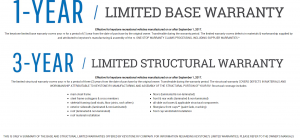 So give us a call, text, email or just check out our content on the website, Facebook or YouTube.
Byerly RV, in Eureka, Missouri is the Priority dealer for the St. Louis, MO market. Byerly is a family owned company which was founded in 1948. Byerly RV is St. Louis's only Top 50 rated RV dealer for the past 3 years!  Byerly is truly the Center of the RV World.
295 E 5th St
Eureka, MO
636-938-2000