Whether you're ready to take the plunge into RV ownership, or looking for a new RV, you're probably wondering what makes a fifth wheel stand out from other RVs. At Byerly RV we have a wide variety of fifth wheels for sale. We'll give you a look at the benefits of owning a fifth wheel in this fifth wheel review.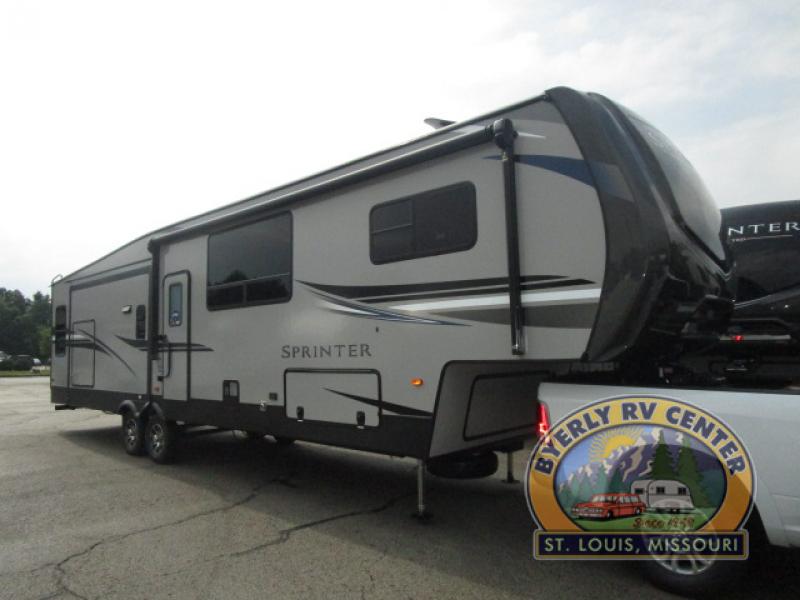 Interior Living Space
One of the primary reasons RVers will choose a fifth wheel is for the size of the interior living space.  Many fifth wheels come with dual opposing slides like the Keystone Sprinter from Byerly RV.  These RVs tend to be longer than most travel trailers; however, some RVers prefer to tow fifth wheels because of the kind of hitch used. This hitch can offer more security and better maneuverability than other towables.
2nd Bedroom Options
Due to their overallsize, some fifth wheels have options for 2nd bedrooms. The Keystone Sprinter fifth wheel features a second, private bedroom with a fold-down sofa and overhead loft, letting you sleep up to nine campers.  Now, you and the kids can enjoy your privacy at the end of the day.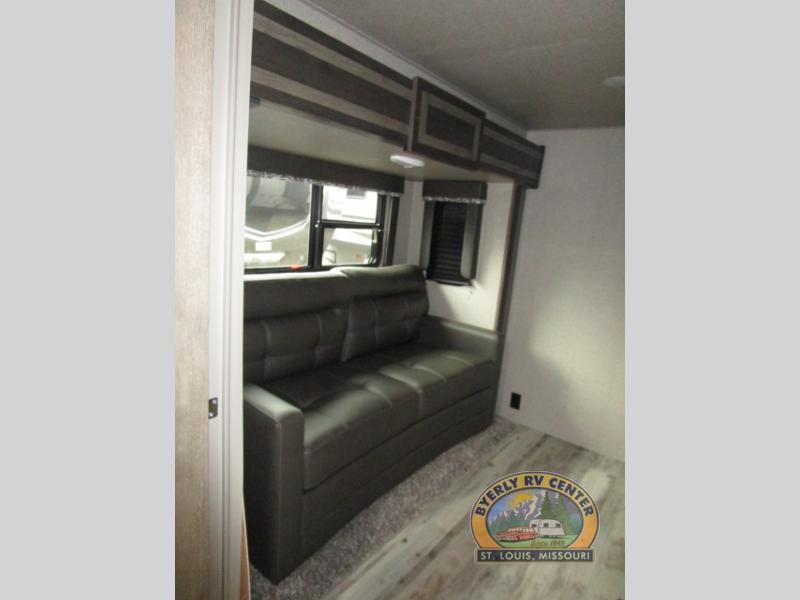 Full-Sized Amenities
Increasingly common features in many fifth wheels are the full-sized amenities available.  This Coachmen Chaparral fifth wheel hosts a full-sized refrigerator and large double-sink with high-rise faucet in the kitchen. Additionally, the modern entertainment center is prepped for a 55″ TV!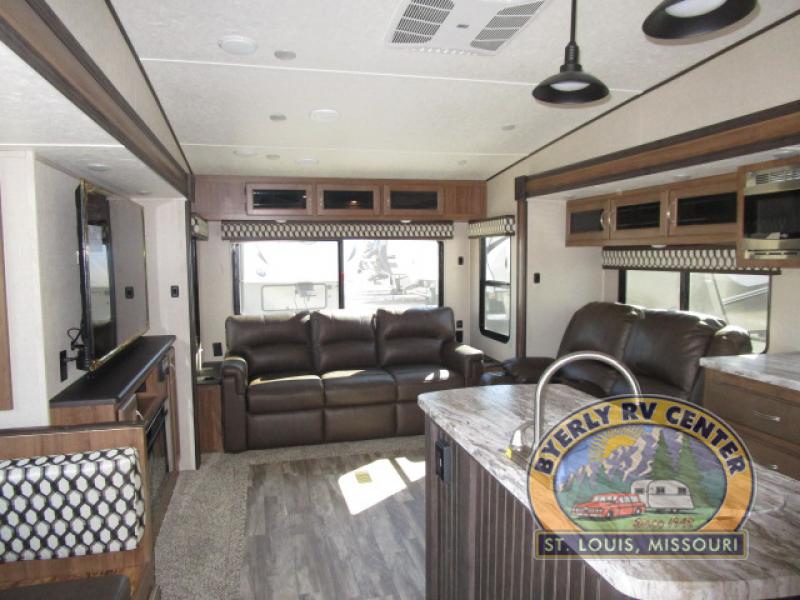 Luxurious Master Suite 
Another great benefit to fifth wheels is the luxurious, private master bedrooms and available en suites. In this VanLeigh Vilano fifth wheel from Byerly RV, the master suite features a 70×80 king bed with a Cool Gel Memory Foam mattress.  In the master bathroom, you'll find a double sink vanity, a full-sized wardrobe, and washer & dryer prep.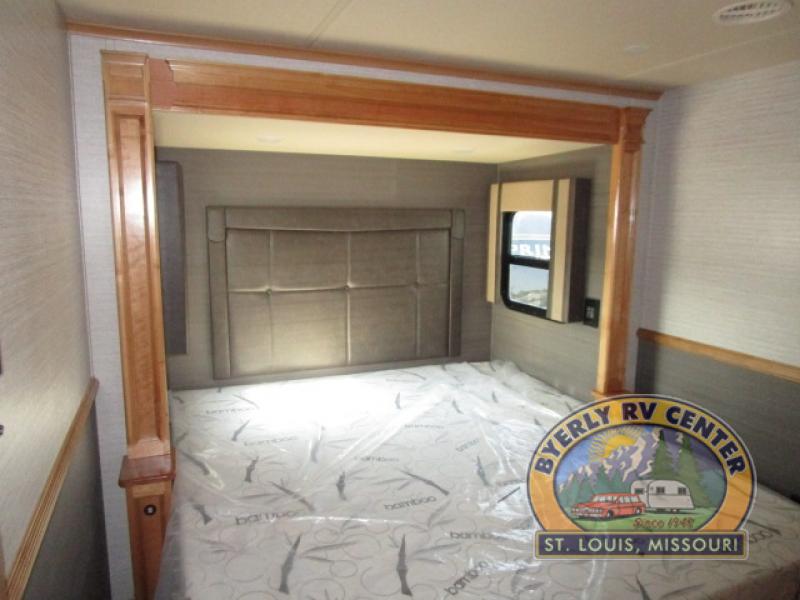 Full-Time RVing
Full-time RVers often choose either a motorhome or a fifth wheel. Those who prefer motorhomes ordinarily do so for the convenience of travel. Motorhomes don't require hooking up to a towing vehicle every time you're ready to move on. Full-time RVers who pick fifth wheels often do so because of the features listed above.  Full-sized amenities, luxurious bedding options, and additional private rooms can make all the difference in a home-on-wheels.
Whether you're looking for a full-time option, or just a weekend getaway, fifth wheels offer the luxuries of home and high-quality features wherever you go. Contact us today to take home one of these incredible fifth wheels.