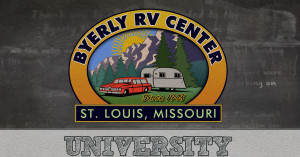 Labor Day signals the end of summer and the beginning of what many of us consider the best camping of the year. The evenings take on a chill that makes them campfire-friendly . The leaves begin to fall. Animals prepare for winter. You can walk the same path again and it is different.
If you, or someone you know, has been thinking about getting into RVing, then you should attend our upcoming Byerly RV University class "Why We Do It" coming up next week on Tuesday, September 10th at 6:30 pm where we will talk about the many reasons why people choose to camp in an RV. Everything from weekenders to work campers to full timers. There are more details and a sign up on our website.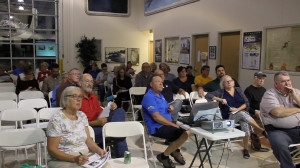 There's still time to purchase or rent a camper this year and we currently have a great selection of new and used as well as available rental motor homes and travel trailers so that you can get out and begin enjoying right now! Come see us at Byerly RV in Eureka, Missouri. The Center of the RV World.
We all work hard, and we all have a limited amount of recreational time and money. If you choose to spend that time and money camping, we here at Byerly RV intend to make sure that you have the best experience possible. Byerly RV has the largest parts and service facility in the area, with people that know what they are doing.  We are celebrating 71 years in the RV business this year and continue to invest in helping our customers enjoy the RV lifestyle to the fullest with customer campouts, Byerly RV University, and our Christmas events. This is what we feel RV customers should expect from their hometown selling dealer. When you come to Byerly it's going to feel different, because it is. When you buy your new camper, everyone is going to ask you about it, and you deserve to be able to tell a good story about what you bought, where you bought it, and who you bought it from.
For more information visit Byerly RV in Eureka, Missouri – at I-44 and 109.  Call us at 636-938-2000 or check us out on Facebook or Instagram.