Today, Thursday September 26, Byerly RV is honored to be on Show Me St. Louis on Channel 5, KSDK.  Be sure to tune is as Dave Hubatka, our Assistant Sales Manager, gives the Show Me St. Louis crew the rundown on Byerly RV, our history, and our dedication to the RV customers of St. Louis, Missouri.  For 71 years, Byerly RV has been proud to serve the St. Louis, Missouri area.  It has been our honor to provide our expertise in the RV World for Sales, Parts, Service, and Rental.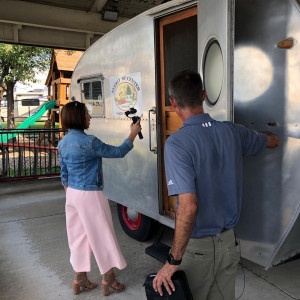 Tune in to KSDK, or set your DVRs and streaming devices, to catch Dave Hubatka talk to the Show Me St. Louis team about all things Byerly and RVs.  Byerly RV is proud to be St. Louis, MO's only RV Business ranked Top 50 dealer for 3 years running (2017, 2018 & 2019).  Tune in to see what has made Byerly RV, a local and family owned dealership, a St. Louis institution for 71 years.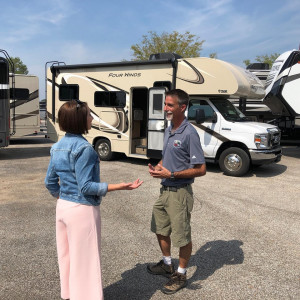 Byerly RV is a full service RV dealership which has been local and family owned for over 70 years.  We carry some of the the best brands in the industry like Tiffin, Winnebago, Thor Motorcoach, Keystone, Forest River, but we also have the largest parts and service facility in St. Louis, plus the largest RV rental fleet in the market.  Our contributions to the industry are unmatched in St. Louis, Byerly is one of the Top Supporters of the RV Learning Center – the national organization dedicated to training RV dealership employees, as well as being recognized as an RV Business Magazine Top 50 RV dealership in North America, and a member of Priority RV Network top largest and most exclusive network of RV dealers in North America.