In 2020, Byerly RV in Saint Louis, Missouri is celebrating our 72nd year in business. But here's a look back at one of our anniversaries and a bit of history of Byerly RV in Saint Louis, Missouri.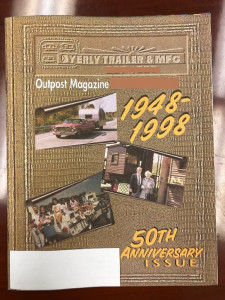 In 1998 Byerly RV partnered with Outpost Magazine and published our 50th Anniversary issue.  In additional to great RV Parts, Motorhome, and Travel Trailer deals inside, the 50th Anniversary issue featured a lot of information on the history of Byerly RV in Saint Louis.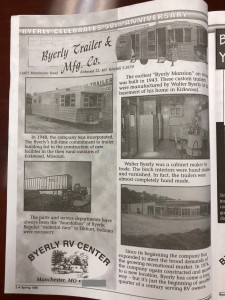 Originally named Byerly Trailer & Manufacturing Co Inc, Byerly RV has grown in the Saint Louis, Missouri area for 72 years.  Originally Byerly was based in  Kirkwood, MO, then Manchester, MO, and now Eureka, MO.  In 1998 we hadn't yet finished our building in Eureka, and our RV dealership was still located on Manchester Road.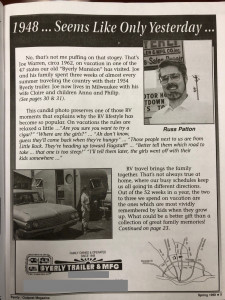 In each issue of the Byerly RV edition of Outpost Magazine, Russ Patton, our owner, would have a column written by him.  He covered topics like the history of RVs, the history of Byerly, or new trends that were happening in the local and national RV markets.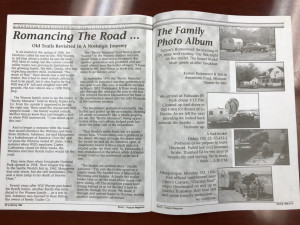 The RV lifestyle is about adventure, about freedom, and about the open road.  But it is also about family togetherness and making memories.  Byerly RV has always been about carrying the best RVs, motorhomes, travel trailers, 5th Wheels, etc to help our customers in Saint Louis enjoy their time together building memories.
You can see the old original Byerly trailer on display at our lot in Eureka, Missouri at the edge of Saint Louis County. Come see why Byerly RV has been an RV Business rated Top 50 Dealer for the past three years, help us celebrate our 72nd year in business, and see all of the history (plus the newest in RVs) at 295 E 5th St Eureka, MO 63025.  Check us out online at www.byerlyrv.com and visit us on Facebook. Byerly RV, the Center of the RV World.