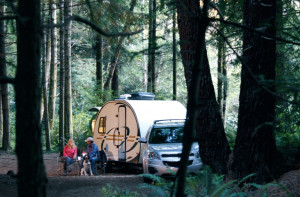 From the desk of Russ Patton, Owner & President of Byerly RV in Eureka, MO
America is great, has been great, and will always be great. In the real America the Great, tourism trumps terrorism. Have any doubts? Hit the road in an RV and find out. Or ask any immigrant. They come here to work and be free, just like our ancestors. We enjoy the benefits of our predecessors' hard work. We work hard, fix things, pay taxes, support our local communities and still contribute more to the needy than any country in the world.
Americans across the country open their arms to welcome visitors and show off their communities and natural resources. They say the millennials tend to invest more in experiences than spend money for things. What better adventure than exploring America the Great in an RV. See why the great middle should be referred to as the "stopover" zone rather than the "flyover" zone. RV sales and rentals are a great way to explore the great country we live in. Our National Parks are over 100 years old; plan now to get your RV adventure ready!
Little did Walter Byerly, a cabinet maker in the 1940s, know that he was a pioneer in the RV industry. He would be amazed to visit the web and see how Byerly RV has grown. Check out our motorhome rental and trailer rental packages.
Few dealers offer such a selection of RVs for sale: over 15 brands of RVs ranging from under $15,000 to MSRP's over $500,000! Over 20 RVs for under $200 per month*. And we always have a good supply of traded in preowned RVs. Explore the greatest, safest, most beautiful country in the world, in the most enjoyable, family fun way – the RV way.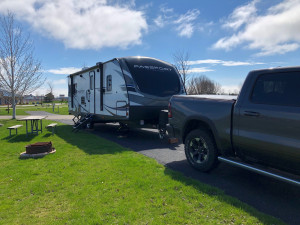 STAY CONNECTED FOR MORE RV TIPS, TRICKS, AND HELPFUL INFORMATION:
Byerly RV Website
Facebook
Instagram
Twitter
Byerly RV, in Eureka, Missouri is the Priority RV Network dealer for the St. Louis, MO market. Byerly is a family owned company which was founded in 1948. Byerly RV is St. Louis's only Top 50 rated RV dealer for the past 3 years!  Byerly is truly the Center of the RV World.
CONTACT US:
636-938-2000
800-878-3325
295 East 5th St
Eureka MO, 63025
* $0 down for 144 months. 6.5% wac. No additional fees. All calculated payments are an estimate only and do not constitute a commitment that financing or a specific interest rate or term is available.