Embracing the Future of Travel with the Alliance RV Paradigm
In a realm where travel meets innovation, one name shines brightly: Alliance RV. In the dynamic world of recreational vehicles (RVs), the Alliance RV Paradigm emerges as a true game-changer, revolutionizing the concept of luxury travel on wheels. By seamlessly blending advanced technology, thoughtful craftsmanship, and unmatched comfort, the Alliance RV Paradigm leads us into a new era of extraordinary experiences on the open road.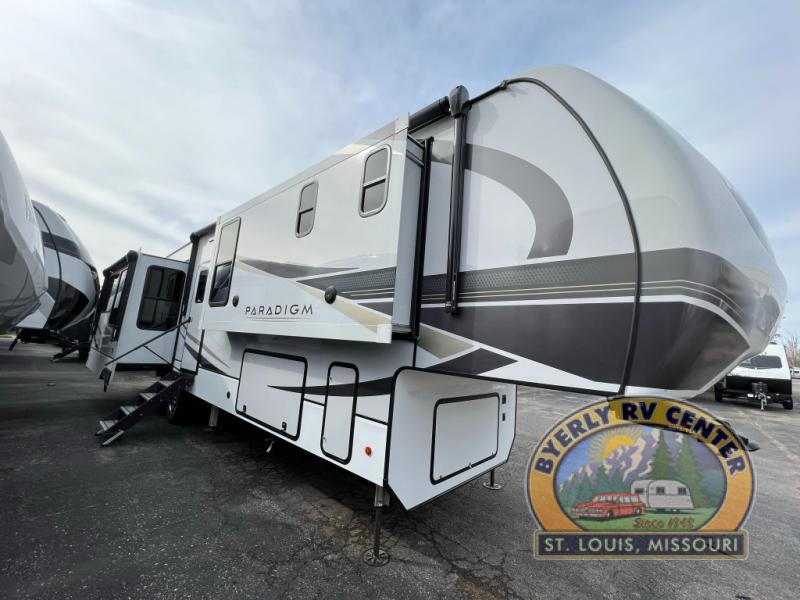 Introducing the Paradigm: Where Luxury Meets Exploration
At the forefront of innovation, the Alliance RV Paradigm isn't merely an RV—it's an exquisite masterpiece that redefines the art of travel. The moment your eyes meet the Paradigm's exterior, you're greeted by a harmonious blend of aesthetics and functionality, hinting at the remarkable features that await within. With a diverse range of floor plans, the Paradigm caters to various preferences, ensuring that each traveler finds their perfect match.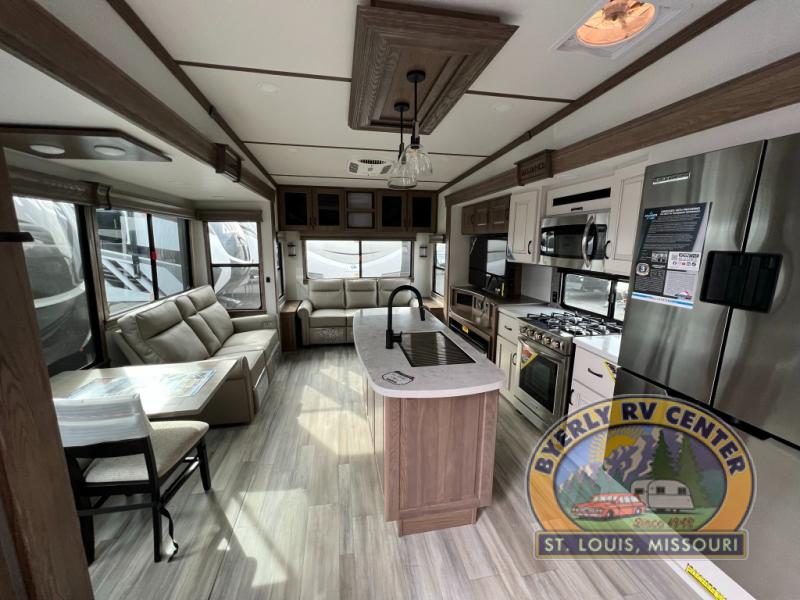 A Haven on Wheels
While the Paradigm boasts technological marvels, it remains committed to providing the quintessential home-away-from-home experience. Every detail within the Paradigm's interior is meticulously curated to offer comfort, functionality, and aesthetics that rival high-end residences. With features like sumptuous leather furnishings, top-tier kitchen appliances, and spacious, elegantly designed bathrooms, the Paradigm's interior is an embodiment of lavish living.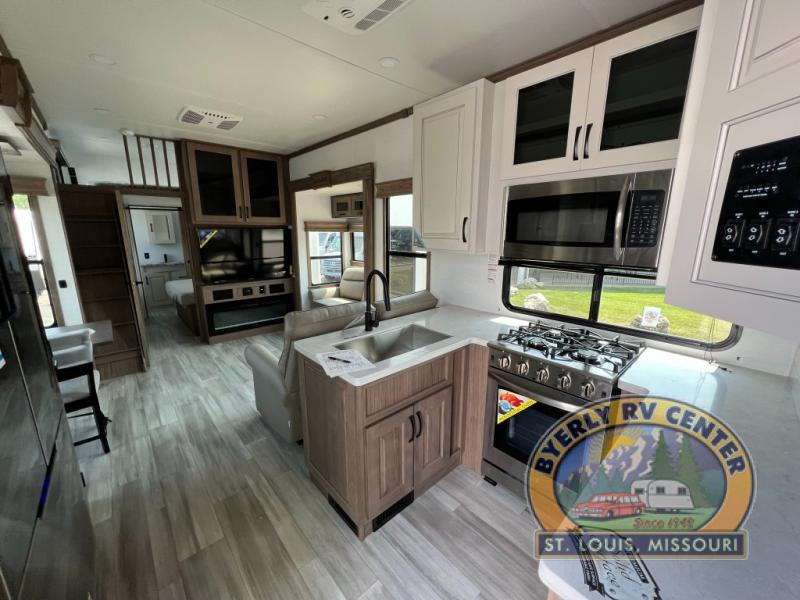 Design Craftsmanship Redefined
The Alliance RV Paradigm isn't just a marvel of technology; it's a masterpiece of design that optimizes space for unparalleled comfort. The layout emphasizes openness and incorporates ingenious storage solutions, ensuring you have all your essentials without sacrificing space. Whether you're relaxing, cooking, working, or resting, every inch of the Paradigm is thoughtfully designed to enhance your travel experience.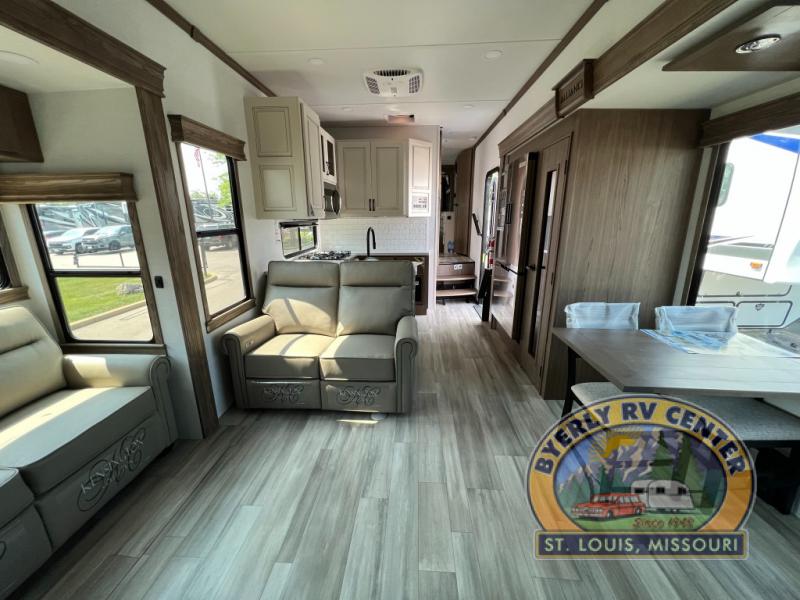 Sustainability and Adventure United
In an era defined by environmental consciousness, the Alliance RV Paradigm rises to the occasion with eco-friendly features that align with the values of responsible travel. From energy-efficient appliances to solar power options, the Paradigm is dedicated to minimizing its ecological footprint, allowing you to explore the beauty of nature sustainably. This fusion of environmental consciousness and adventure encapsulates the future of travel.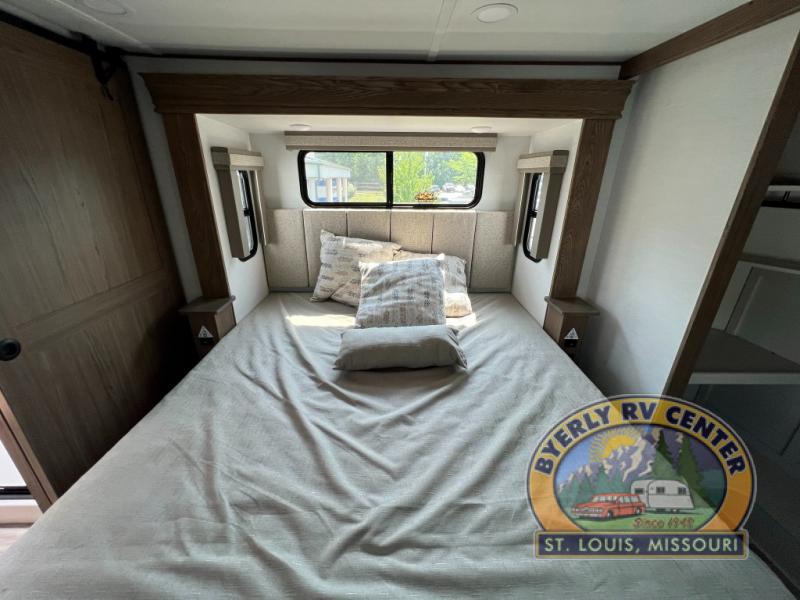 Setting New Horizons with the Alliance RV Paradigm
The Alliance RV Paradigm isn't just a vehicle; it's an embodiment of innovation, luxury, and the relentless pursuit of perfection. As we journey deeper into the 21st century, the Paradigm leads the way with its visionary approach to travel. It challenges norms, pushes boundaries, and invites us to embrace a lifestyle where exploration knows no bounds.
If you seek more than a mode of transportation—a genuine lifestyle defined by opulence, convenience, and the thrill of discovery—the Alliance RV Paradigm beckons. It's an invitation to embark on a transformative journey, where the road ahead becomes an endless canvas for extraordinary experiences. The Alliance RV Paradigm is poised to redefine the very essence of travel, one exceptional mile at a time.
STAY CONNECTED FOR MORE RV TIPS, TRICKS, AND HELPFUL INFORMATION:
Byerly RV Website
Facebook
Instagram
Twitter
TikTok
Byerly RV, in Eureka, Missouri is the Priority RV Network dealer for the St. Louis, MO market. Byerly is a family owned company which was founded in 1948. Byerly RV is St. Louis's only Top 50 rated RV dealer from 2017-2022!  Byerly is truly the Center of the RV World.
CONTACT US:
833-210-7565
295 East 5th St
Eureka MO, 63025