Introducing the 2023 Tiffin Phaeton, the epitome of luxury and comfort in the RV world. Tiffin has once again set a high standard with the latest edition of their flagship model, which has been a favorite among customers for years. The new Phaeton offers a plethora of upscale amenities as standard features, making it an exceptional choice for those who want to travel in style.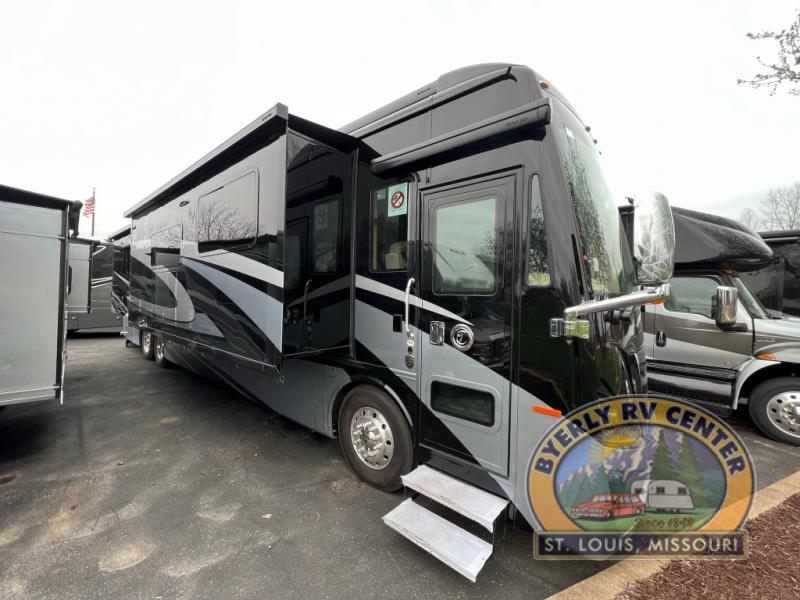 One of the standout features of the 2023 Phaeton is the PowerGlide Chassis, which is exclusively available on the 40 IH and 44 OH models. The Freightliner Chassis is also available as an option for other models, ensuring that every mile traveled is smooth and effortless, regardless of the terrain. With this top-of-the-line engineering, the Phaeton is designed to offer a comfortable ride for the driver and passengers.
Inside the Phaeton, you will find smartly engineered touches that make every trip an adventure in style. Whether you are relaxing, cooking, or sleeping, you will appreciate the luxurious touches throughout the RV. The interior is available in a multitude of floor plans, finishes, and décors, making it easy to customize the Phaeton to your exact needs and preferences.
The 2023 Phaeton boasts an abundance of amenities, including a fully equipped kitchen with a stainless-steel refrigerator, a dishwasher, and a convection microwave oven. The living area features a comfortable sofa and a recliner, perfect for lounging after a day of exploring. The bedroom includes a king-size bed with a memory foam mattress and a full-size wardrobe. With all these amenities, the Phaeton is designed to be a home away from home.
Tiffin has always been known for its attention to detail and commitment to quality, and the 2023 Phaeton is no exception. From the exterior design to the interior finishes, every aspect of the Phaeton exudes elegance and style. Despite all its high-end features, the Phaeton remains within reach for those who want to experience the ultimate in RV luxury.
The 2023 Tiffin Phaeton is the ultimate choice for those who want to travel in luxury and style. With its exceptional engineering, smartly engineered touches, and abundance of amenities, the Phaeton is designed to make every journey an unforgettable one. Whether you are a full-time RVer or a weekend warrior, the Phaeton is sure to exceed your expectations. Experience the ultimate in luxury and comfort with the new 2023 Phaeton.
STAY CONNECTED FOR MORE RV TIPS, TRICKS, AND HELPFUL INFORMATION:
Byerly RV Website
Facebook
Instagram
Twitter
TikTok
Byerly RV, in Eureka, Missouri is the Priority RV Network dealer for the St. Louis, MO market. Byerly is a family owned company which was founded in 1948. Byerly RV is St. Louis's only Top 50 rated RV dealer from 2017-2022! Byerly is truly the Center of the RV World.
CONTACT US:
636-938-2000
295 East 5th St
Eureka MO, 63025